Positive Critiques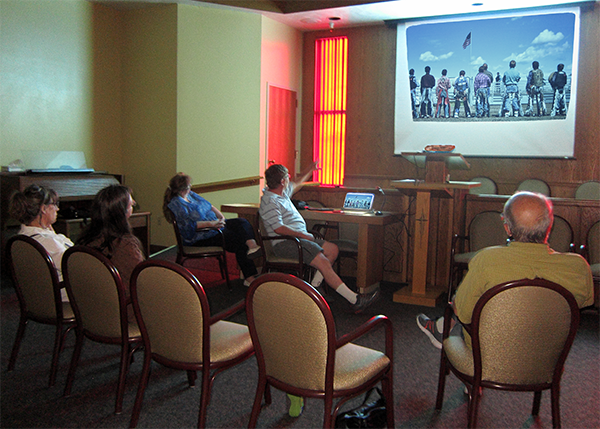 The Eastern Idaho Photographic Society critique meetings are a way to stimulate the growth of photographic skills in our members. At each critique meeting, we ask the participant to bring as many as three digital images or prints (8x10 or larger) to be evaluated by other club members. The images are judged on a point system from 6 to 10, where "6" indicates the photo could use some work, and "10" is "museum quality." We comment on what is liked about the image and also how an image might be be improved or done differently. We seek a positive critiquing session. If possible, we would like for all the images to have been shot within the last two years.
The critiques let photographers display their favorite pictures. The topic or "theme" for the pictures may be just "Photographer's Choice." Although such images can be brought in any time, a more specific theme is specified for several of the other months. This practice encourages our members to photograph new and different subjects. Since these subjects may not be what the photographers would normally photograph, they challenge the photographers' skills, creativity and imagination. Seeing how differently we each interpret the selected topic is interesting because it broadens our ideas about what other images might be available to photograph for a particular theme. Also, this practice encourages scenic photographers to shoot some still life or people pictures and people photographers to look at other parts of their viewfinder. The link below shows themes that have been used in past years.
We encourage everyone to come and share their images with other members. Everyone benefits by the sharing of this knowledge. Even if you don't want to show your images, please come and observe what others are doing with their cameras. You will learn something new and exciting! Every year our membership changes enough so that there is a very fresh view of the world as seen through our photographers.