Advancement Program: Positive Critiques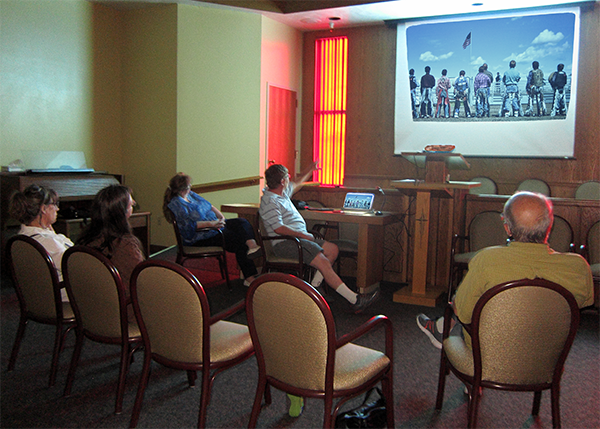 The critique meetings of the Eastern Idaho Photographic Society are opportunities for members to display digital photos for review by other club members. The goal is to provide positive and constructive feedback that will help each of us improve or "advance" our photography. For more about the program, see the link at the bottom of this page.
Every other month or so, a topic is specified for the displayed photos. The topics or themes challenge us as we seek photos relating to each topic. The list below shows the themes selected for 2018. There is also a link showing themes from previous years.
2018 Advancement Topics
January—Advancement PotLuck and Awards
February—Photographer's Choice
March—Winter
April—Still Life
May—Photographer's Choice
June—Birds
July—(No meeting, so close to July 4)
August—Street Photos
September—Scenic
October—Photographer's Choice
November—Low Light Photographs
December—Photographer's Choice